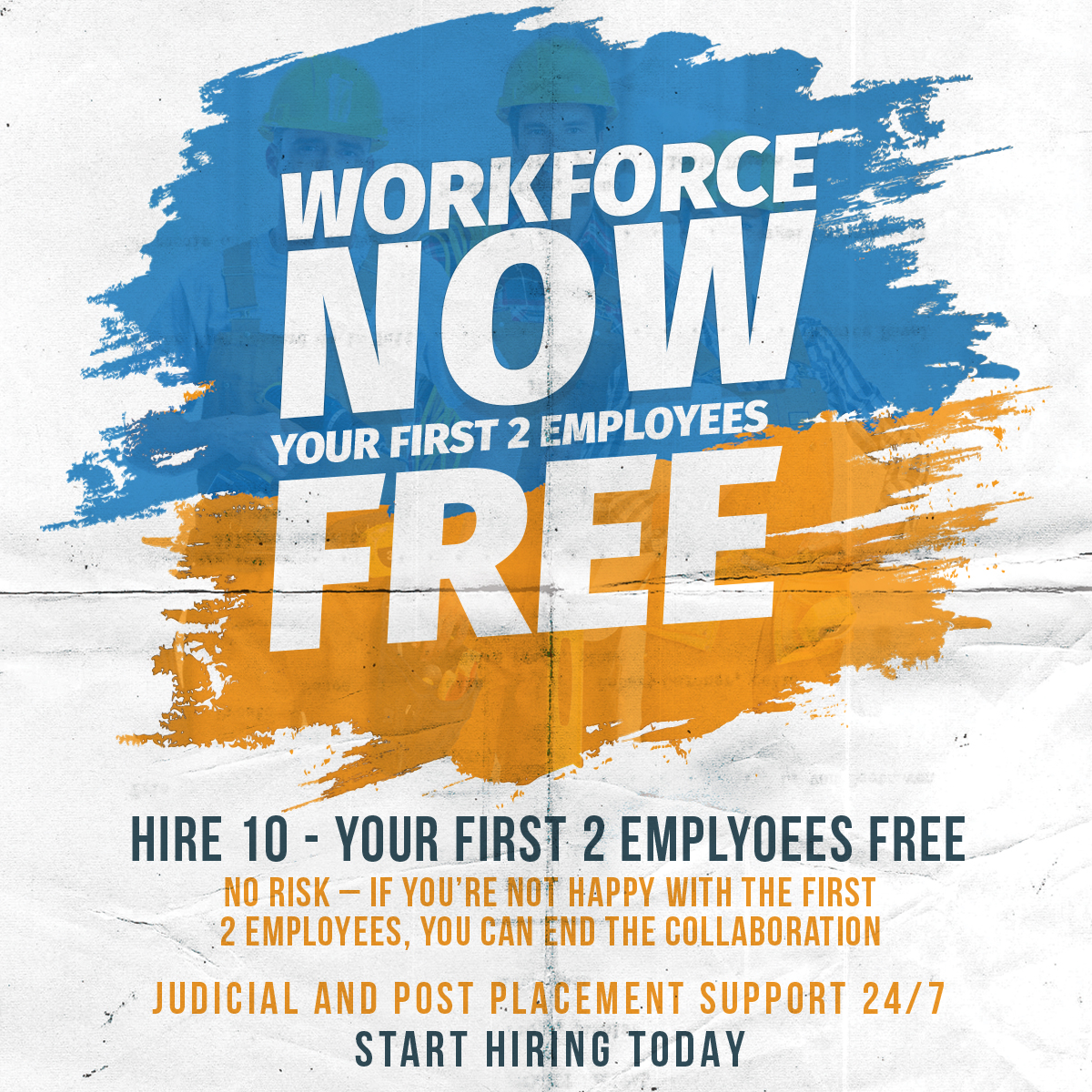 LONDON, 03-Jul-2018 — /EPR HUMAN RESOURCES NEWS/ — Are you not tired of receiving promotions only for usual, not-so-important things? How many tooth pastes or photo shoots does one need? Ever wonder why the important things in your professional life are not on offer? We asked ourselves the same questions and we think it is not fair to get free stuff only for your personal life. Businesses love freebies as well! We, at Euro Staff Solution, want to balance the "free offer" market and thus we are offering 2 recruited employees, free of charge for your business.
Because we are good at what we do and we are confident about it, if you are not satisfied by the first two employees, you can end the collaboration. No hard feelings. You risk nothing.
As every offer goes, you have to give something back (in a matter of speaking). So here is the fine-print: you have work with us on a project where we provide you with a minimum of 10 employees. And there is more… we are limiting this offer to a specific time, namely until the end of August 2018.
Now that you have all this information, and information is power, we must ask: what will you do with such power? Will you take advantage of this opportunity or will you just let it pass?
Let us get a few more objections out of the way. You might ask yourself, with so many recruitment and employment agencies out there, why should you choose our services. Here are a few reasons:
We have the Experience and Expertise – Euro Staff Solution has been in the recruitment business for over 15 years. During that time we have had over 1,200 successful partnerships with companies from all over the world and finding jobs for over 10,000 people
We have the Intelligence – our staff is made of HR experts who are very passionate about what they are doing and have an in depth knowledge of the labour market and jobseeker psychology.
We have the Numbers on our side – 92% success rate in placing candidates and over 80% opt to extend the employment contract with their employer
We have the Talent Pool – our database has over 450,000 active job seekers. From unskilled workers, maids, constructors to quality managers, our candidates are from all industries and of all experience levels.
We give you Quality Guarantees – if you decide that the person chosen does not meet the requirements, within the established warranty period, we will recruit another candidate, with no additional cost for you and in the same conditions set by the collaboration contract.
You might think that hiring us to do the recruiting for you will cost you an arm and a leg. It won't. We're not cheap, but neither is the quality of our services. And when you do the math, taking every aspect into consideration, you will see that you are actually saving money if you choose Euro Staff Solution. What business does not appreciate saving money?!
So only one question remains: does your company need new employees? If the answer is yes, complete the registration form found on https://www.eurostaffsolution.com/workforce-now-ew/ and stop wasting time and money!
SOURCE: EuropaWire